Isopan for NewCold, the largest cold hub in Europe
Project: Automated cold logistics hub 
Location: Fiorenzuola d'Arda PC
Isopan solution: Isofrozen sandwich panels
Client: NewCold
Design: Enerbuild
Installation: Eng2K
Photo credit: Flavio Chiesa
With more than 145,000 pallet spaces, NewCold Italy's new hub is described by the Sole 24 Ore as "Logistics 5.0." A cold chain jewel, completed in December 2022 and opened in Fiorenzuola d'Arda (PC) by the world's leading logistic provider.
NewCold, headquartered in Breda in the Netherlands, is one of the largest cold chain logistic providers that, working closely with its partners globally each year with the world's leading Frozen Food Producers develops projects in locations with specific logistic needs. Thus, was born the new automated cold hub in Fiorenzuola d'Arda, a geometric "white box" offering a capacity unmatched in the Italian or European market. 
Isofrozen: the "cold chain" panel
For the new Fiorenzuola d'Arda site Isofrozen panel was chosen: Isopan's solution for the design and implementation of temperature-controlled environments.
38,500 sqm of Isofrozen cover the facade of the site: with a thickness of 200 mm, the panel goes to ensure high quality thermal insulation and efficiency, meeting the requirements characteristic of these realizations. The specific joint used also offers an extraordinary airtightness, ensuring the constant maintenance of the temperature at -23°C, a crucial feature for the respect of the cold chain.
These technical features together with NewCold's know-how allow for energy efficiency of more than 60% together with a 60% reduction in labor costs compared to traditional competitors operating in the market.
Isopan's Isofrozen panel is certified according to the international product quality standard FM Approval. It is CE-marked, and its performance to fire is certified according to European standards, achieving a fire reaction class Bs1d0 (the highest achievable on polyurethane foam products) and fire resistance up to 1 hour.
In addition to Izofrozen, Isopan has integrated for this project the LEAF insulation technology, a new generation formula without fire retardant halogens, which is environmentally friendly and reduces heat loss by 20%.
The insulation panel with Leaf technology is a construction element that gathers all the know-how of Isopan, and available in Isocindu for the American continent, a panel that stands out for its excellent performance, combined with environmental sustainability.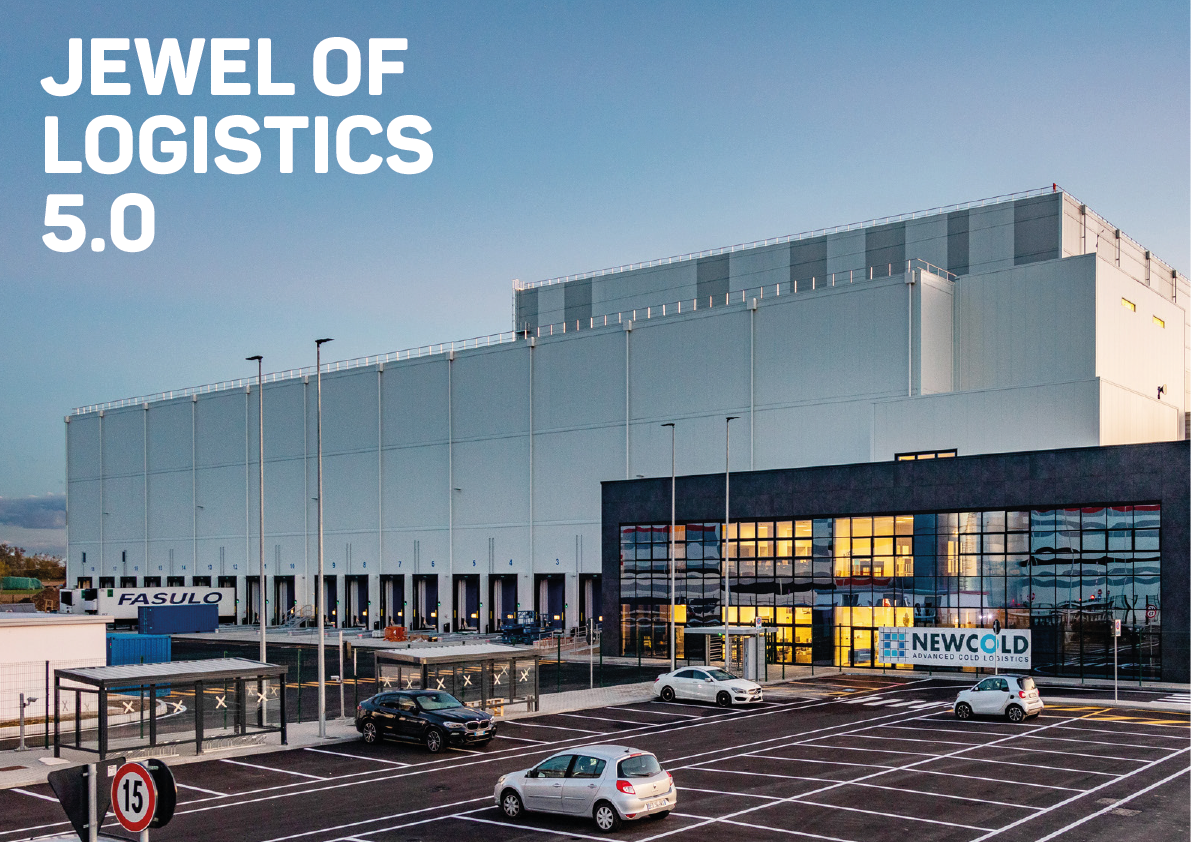 MARKET
Česká republika

Deutschland

España

France

Italia

México

România

USA
LANGUAGE
American

Mexico

Română

Nederlands

Italiano

Čeština

Français

Deutsch

Español

English
You will see the site in English with the Czech portfolio
You will see the site in English with the German portfolio
You will see the site in English with the Spanish portfolio
You will see the site in English with the French portfolio
You will see the site in English with the Italian portfolio
You will see the site in English with the Mexican portfolio
You will see the site in English with the Romanian portfolio
You will see the site in English with the American portfolio
Verás el sitio en mexicano con el portafolio checo
Verás el sitio en mexicano con el portafolio alemán
Verás el sitio en mexicano con el portafolio en español
Verá el sitio en mexicano con el portafolio francés
Verás el sitio en mexicano con el portafolio italiano
Verás el sitio en mexicano con el portafolio mexicano
Verá el sitio en mexicano con el portafolio rumano
lang_mx_switcher_with_usa_portfolio
Veți vedea un site în limba română cu portofoliul ceh
Veți vedea un site în limba română cu portofoliul german
Veți vedea un site în limba română cu portofoliul spaniol
Veți vedea un site în limba română cu portofoliul francez
Veți vedea un site în limba română cu portofoliul italian
Veți vedea un site în limba română cu portofoliul mexican
Veți vedea un site în limba română cu portofoliul românesc
lang_ro_switcher_with_usa_portfolio
lang_nl_switcher_with_cs_portfolio
lang_nl_switcher_with_de_portfolio
lang_nl_switcher_with_es_portfolio
lang_nl_switcher_with_fr_portfolio
lang_nl_switcher_with_it_portfolio
lang_nl_switcher_with_mx_portfolio
lang_nl_switcher_with_ro_portfolio
lang_nl_switcher_with_usa_portfolio
Vedrai il sito in italiano con il portafoglio ceco
Vedrai il sito in italiano con il portafoglio tedesco
Vedrai il sito in italiano con il portafoglio spagnolo
Vedrai il sito in italiano con il portafoglio francese
Vedrai il sito in italiano con il portafoglio italiano
Vedrai il sito in italiano con il portafoglio messicano
Vedrai il sito in italiano con il portafoglio rumeno
lang_it_switcher_with_usa_portfolio
Uvidíte web v rumunštině s českým portfoliem
Uvidíte web v rumunštině s francouzským portfoliem
Uvidíte web v rumunštině se španělským portfoliem
Uvidíte web v rumunštině s francouzským portfoliem
Uvidíte web v rumunštině s německým portfoliem
Uvidíte web v rumunštině s mexickým portfoliem
Uvidíte web v rumunštině s rumunským portfoliem
lang_cs_switcher_with_usa_portfolio
Vous verrez le site en français avec le portfolio tchèque
Vous verrez le site en français avec le portfolio allemand
Vous verrez le site en français avec le portfolio espagnol
Vous verrez le site en français avec le portfolio en français
Vous verrez le site en français avec le portfolio italien
Vous verrez le site en français avec le portfolio mexicain
Vous verrez le site en français avec le portfolio roumain
lang_fr_switcher_with_usa_portfolio
Sie sehen die Seite in deutscher Sprache mit dem tschechischen Portfolio
Sie sehen die Seite in deutscher Sprache mit dem deutschen Portfolio
Sie sehen die Seite in deutscher Sprache mit dem spanischen Portfolio
Sie sehen die Seite in deutscher Sprache mit dem französischen Portfolio
Sie sehen die Seite in deutscher Sprache mit dem italienischen Portfolio
Sie sehen die Seite in deutscher Sprache mit dem mexikanischen Portfolio
Sie sehen die Seite in deutscher Sprache mit dem rumänischen Portfolio
lang_de_switcher_with_usa_portfolio
Verá el sitio en español con el portafolio checo
Verá el sitio en español con el portafolio alemán
Verá el sitio en español con el portafolio en español
Verá el sitio en español con el portafolio francés
Verá el sitio en español con el portafolio italiano
Verá el sitio en español con el portafolio mexicano
Verá el sitio en español con el portafolio rumano
Verá el sitio en español con el portafolio americano
You will see the site in English with the Czech portfolio
You will see the site in English with the German portfolio
You will see the site in English with the Spanish portfolio
You will see the site in English with the French portfolio
You will see the site in English with the Italian portfolio
You will see the site in English with the Mexican portfolio
You will see the site in English with the Romanian portfolio
lang_en_switcher_with_usa_portfolio